MENOPAUSE
Menopause is a natural biological process that occurs in women as they age. It marks the end of a woman's reproductive years and is typically characterized when a woman's ovaries stop producing eggs, which means that her body produces less estrogen and progesterone. Menopause is usually diagnosed when a woman has gone without a menstrual period for 12 consecutive months.
The average age for menopause in American women is 52, however, menopause is a gradual process. The production of sex hormones tends to decline months or even years before menopause, during a phase called perimenopause. This phase can cause irregular periods and various symptoms associated with menopause.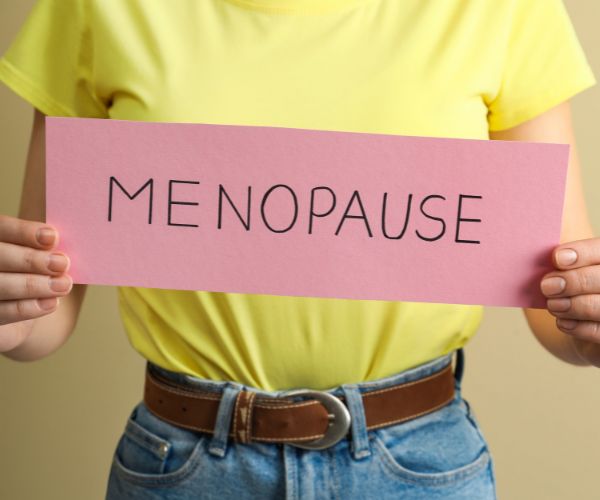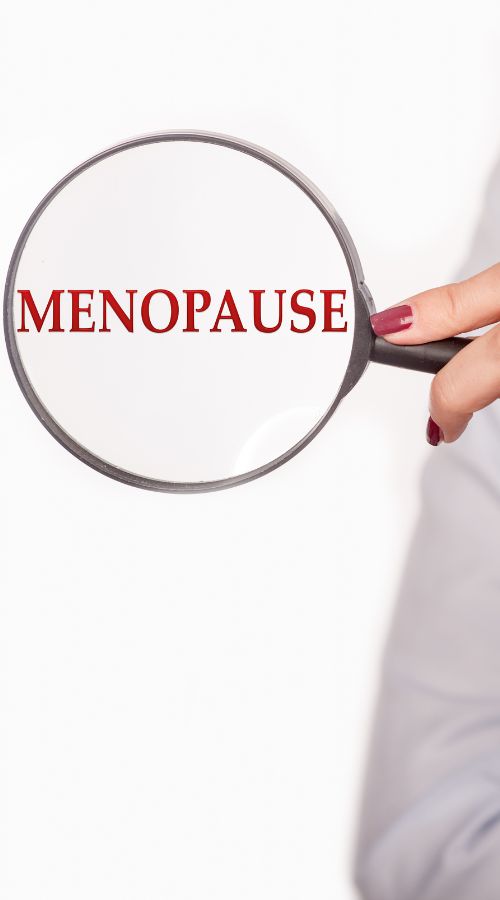 SYMPTOMS OF MENOPAUSE
Menopause symptoms can vary in intensity and duration among women. Some women may have mild symptoms that go unnoticed, while others may have moderate to severe symptoms that disrupt their daily routine.
Signs and symptoms of menopause include:

Hot Flashes
Night Sweats
Insomnia
Brain Fog
Lack of Energy
Mental Haziness
Mood Swings
Depression
Low Libido
Decreased Ability to Achieve Orgasm
Painful Intercourse
Vaginal Dryness
Dry Skin
Headaches
Breast Tenderness
Aside from the physical symptoms, the hormonal fluctuations during perimenopause and menopause can also impact bone health and heighten the likelihood of bone loss, which may potentially lead to osteoporosis.
MENOPAUSE TREATMENTS
If you think you may be experiencing menopause, Treatment options for menopause may include hormone replacement therapy, lifestyle changes, and medications to manage specific symptoms.
Estrogen therapy can help to alleviate these symptoms by increasing and replacing the estrogen levels the body is no longer producing. Can also help reduce the risk of cardiac disease and stroke, dementia, diabetes, and loss of bone density leading to osteoporosis,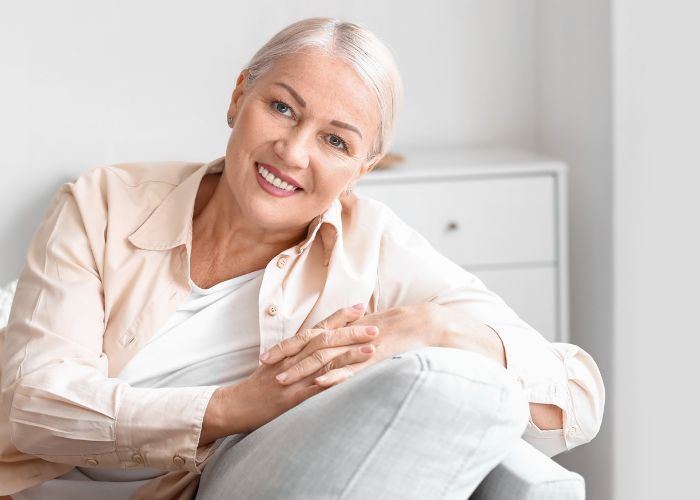 "Embrace the
Change!
Rediscover
Balance with
Menopause
Therapy!
BOOK YOUR APPOINTMENT TODAY
Serving in Entire East Valley
Mesa                Gilbert           Chandler            Tempe          Queen Creek
Serving in Entire East Valley
Mesa Gilbert  Chandler Tempe Queen Creek